GAY-TANTRA Rituals
---
Let yourself be pampered with our GAY-TANTRA® rituals - also in combination with our different kinds of massages.
1) GAY-TANTRA® Shower Ritual
Our sensual shower ritual is perfect as a prelude and preparation for a GAY-TANTRA® massage: Ritually welcomed by your masseur, he will lead you in the pre-heated steam room. Your body will be showered: The everyday activities and stress can float away - calmness and receptivity can arise. A special shower peeling is applied and gently massaged in, in circular motions. It will give your skin pore-deep cleaning. Without losing yourself in details, you may simply tell us about what you want to let go and from what you wish to be cleaned internally. Afterwards, the peeling gets rinsed off and finally to complete your sensual experience, you will be rubbed dry by your companion with a fluffy towel. You take your refined and radiant skin with you into the warm massage room and into the GAY-TANTRA® massage, which follows then.
The GAY-TANTRA® Shower Ritual
Duration
Price
Only in combination with a massage
20 minutes
EUR 40
With Armin Heining, GAY-TANTRA® founder and pioneer + 25%
2) Sensory Awakening Ritual
This ceremony is ideal for men couples and can be booked separately from a massage. Individuals can also highly benefit from this ritual. It helps you to let go of daily life, to bring you into a sensual mood and to experience intimacy, love and security.
To be able to concentrate better on his feelings, the receiving part wears a blindfold. The tantric attendant will lead you into a warm and festively decorated room. This is where he will take you on a phantasy trip, on the way to which you will get to know a wide range of surprising and wonderfully sensual experiences that can go far beyond your day-to-day impressions. You will relax, enjoy the small moments of pleasure and open your heart more and more.
At the end of the ritual, your attendant will take off the blindfold so that you can meet each other in a new way. You will have space and time to enjoy and celebrate this face-to-face encounter on your own.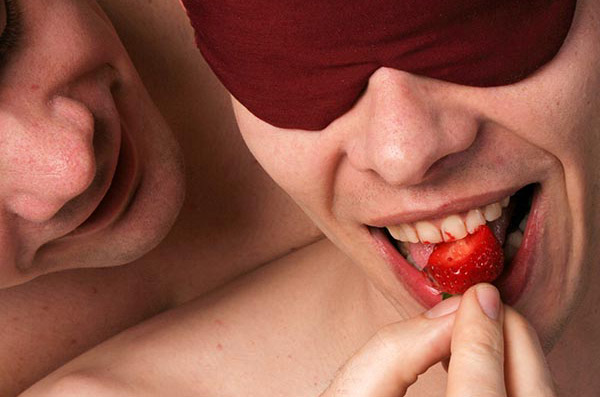 Sensory Awakening Ritual
Duration
Price
For Couples (incl. private time)
90 minutes

EUR 200
For Individuals (without subsequent massage)
60 minutes

EUR 140
For Individuals (in combination with a massage longer than 60 minutes)
45 minutes
EUR 100
With Armin Heining, GAY-TANTRA® founder and pioneer + 25%
---
We do not accept debit or credit cards. ATMs of different banks are within walking distance.